18 Gifts To Give Thanos If He Was Your Daddy
18 Gifts To Give Thanos If He Was Your Daddy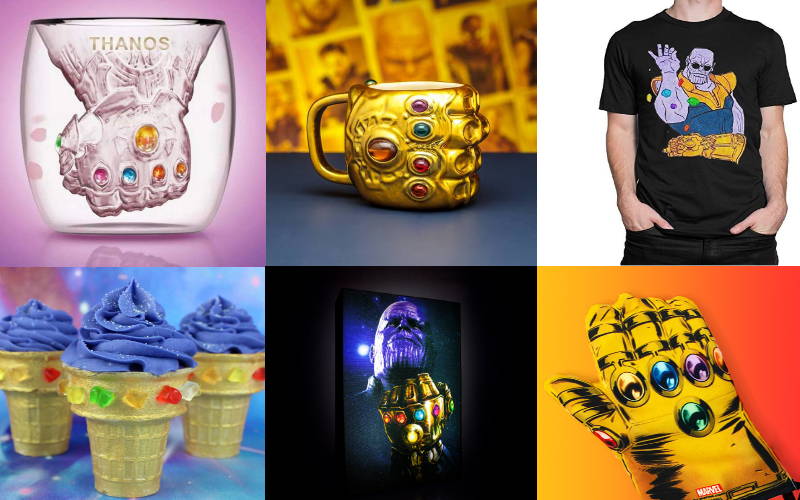 If you are one of the unlucky children of Thanos and are not sure what to get him for this upcoming fathers day, The Caveman has got you covered. Check out these 18 unique products guaranteed to put a smile on that infinity stone loving mad titan. And who knows? Maybe he won't try to destroy half the universe. Thank me later.
#1 Infinity Gauntlet Glass Cup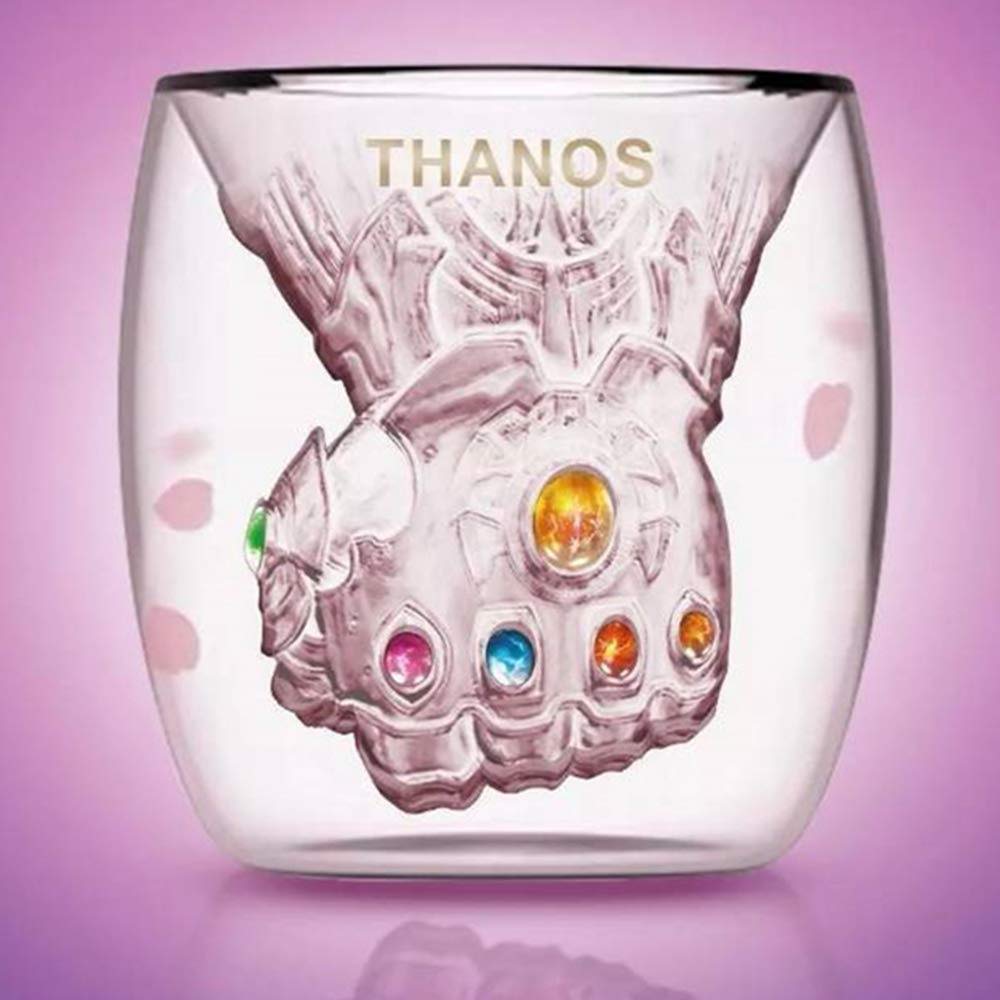 One of the most powerful weapons in the Marvel universe has been designed into a coffee cup and brought to life! If the mad Titan Thanos had a favorite cup it would be this bad boy right here. This Infinity Gauntlet Mug from the Marvel Legends Series features premium design and styling, as well as intricate detailing on the gauntlet and 6 light-up Infinity Stones.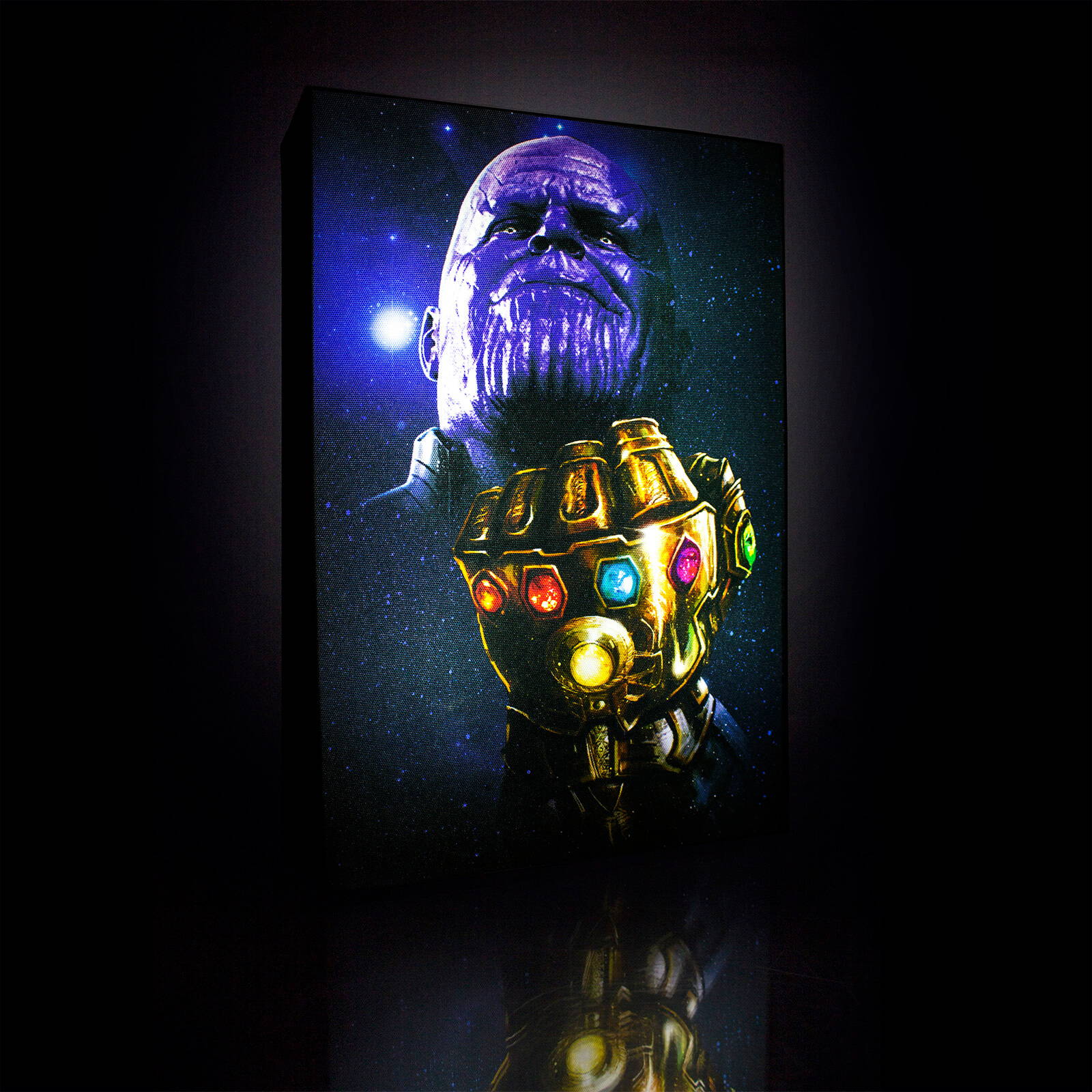 Keep your friends close and your enemies closer by keeping the evil titan Thanos on your wall. This fantastic Luminart features Thanos and his Infinity Gauntlet with Infinity Stones on an illuminating canvas. The canvas can be free-standing or wall-mounted, meaning it's perfect for use in bedrooms, studies and games rooms. Switch it on and watch the design light up as Thanos gazes on down from above.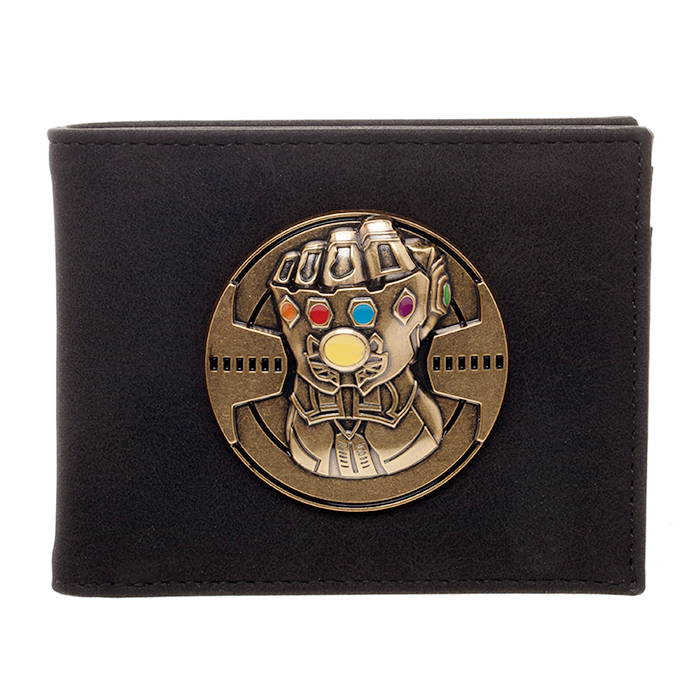 This Infinity Stone Wallet is a serious statement item that adds flare to your super villain outfit. While you keep the world on the brink of destruction, your money and cards are secured with snug bill compartment, and a set of stiffly held card pockets. This marvel wallet is officially licensed and 100% authentic.
#4 Infinity Gauntlet Cufflinks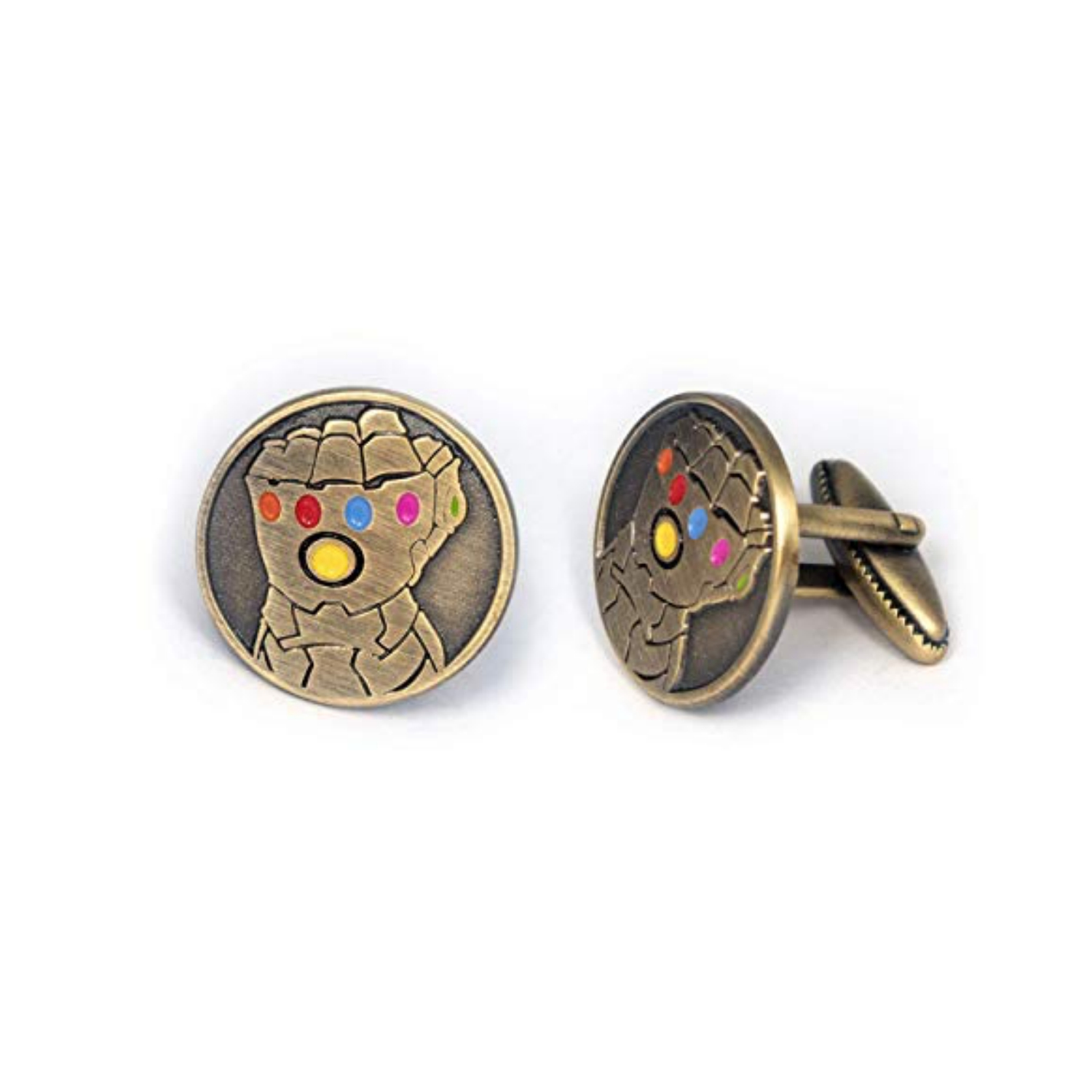 Secure the cuffs of your dress shirts with these Infinity Gauntlet Cufflinks. These striking cufflinks have been antiqued to give them a rustic look and feel to bring out the detail of the designs. These are great for any occasion and perfect conversations starters.
#5 Infinity Gauntlet Cooking Mitt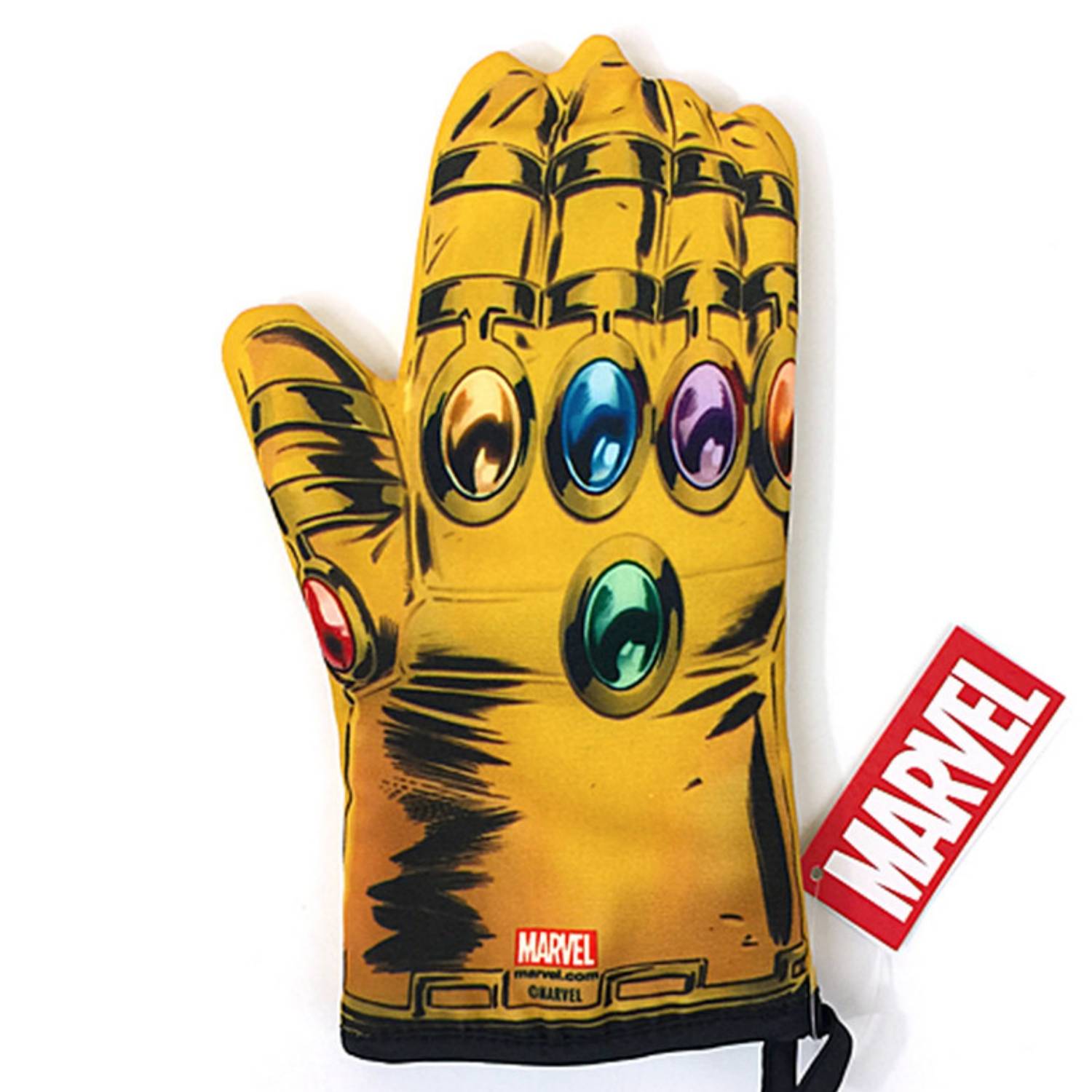 This Infinity Gauntlet Cooking Mitt will give you an opportunity for you to feel all the power of the infinity stones when you are doing your baking. Actually this mitt is probably more useful for display purposes. That decision is yours!
#6 Levitating Infinity Gauntlet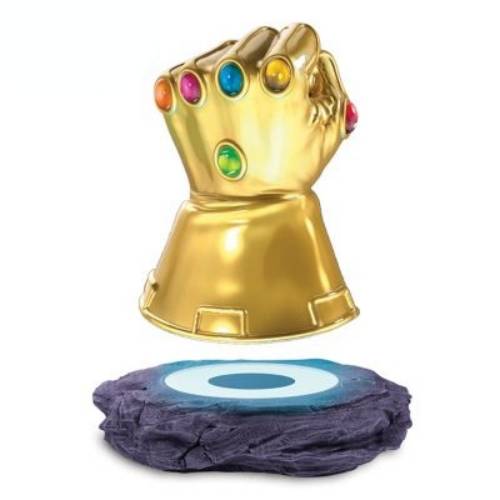 Imagine the ability to control the fate and reality of our universe - every life, every soul, across all of history and into the infinity of time and space. Now, put the fate of the universe in your own hands with this limited-edition MARVEL Levitating Infinity Gauntlet Sculpture. Expertly crafted with mind-blowing details, this levitating gauntlet hovers over its base with hidden built-in electro magnets and just a touch of electric technology.
#7 Infinity War Hand & Bath Towel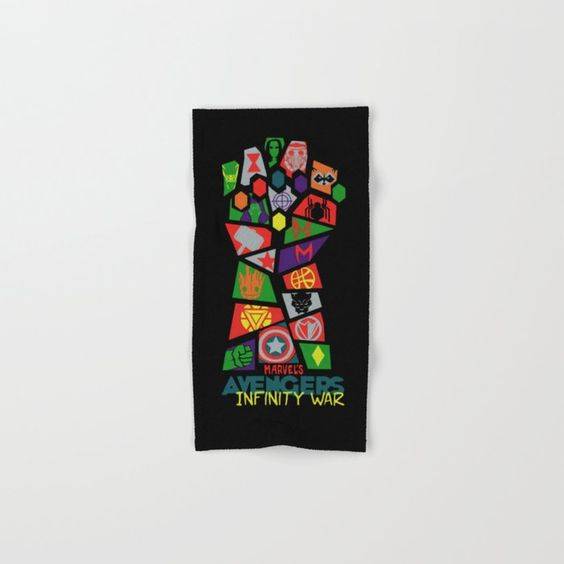 What better way for the mighty Thanos to wipe the filth off his hands than with this Infinity War Hand Towel. This towel features the logos of most of the avengers and friends. These Infinity War towels bring a totally unique style to the bathroom and are made with a soft polyester-microfiber front with a white cotton terry reverse side.
#8 Infinity Gauntlet Coffee Mug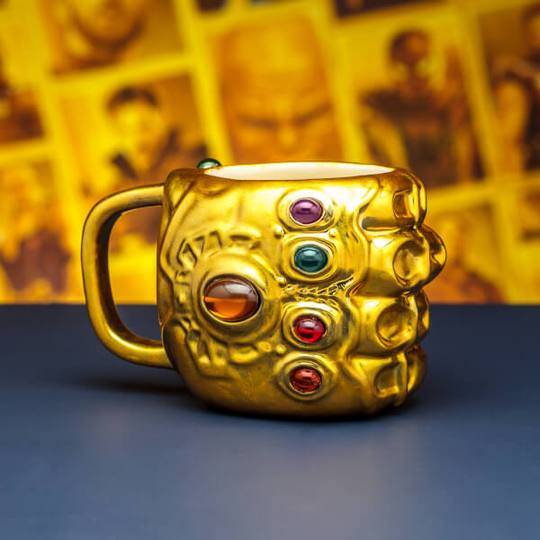 This Infinity Gauntlet will not give you the power to control the universe but it will give you the power to start your day right by holding your favorite coffee.This ceramic mug features a high-shine gold finish with embedded infinity stones to the design.The perfect mug for those Marvel-loving coffee addicts.
#9 Infinity Stone Fragrance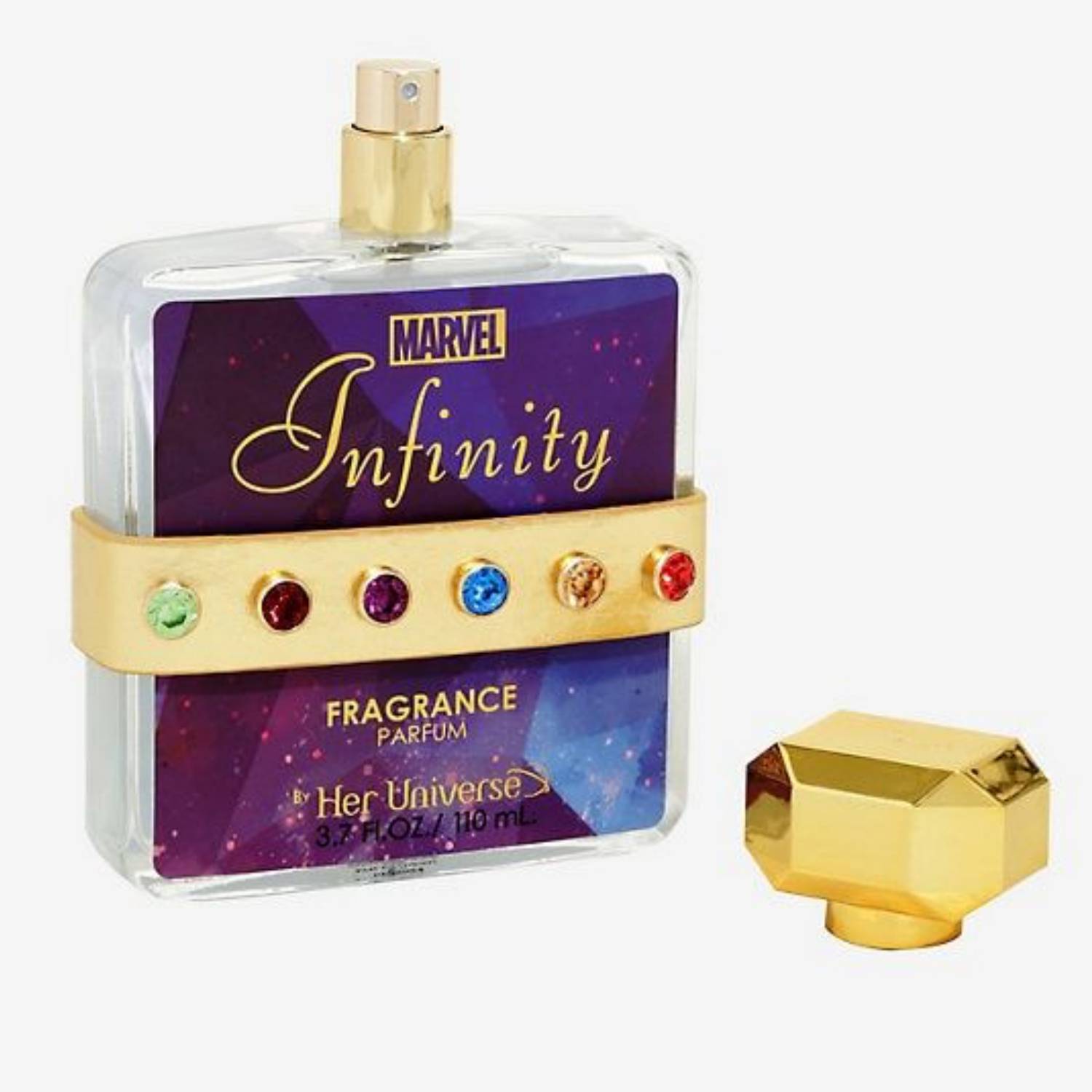 Smell like a hero or villain when you use this Infinity Stone Fragrance. This fragrance has top notes of forest fruit that meld into middle notes of jasmine samba and honeysuckle that finish with base notes of sandal, amber, caramel and vanilla. It's housed in a beautiful glass bottle topped with a gold tone cap and is brandished with a faux leather gold strap embellished with the Infinity Stones.
#10 Infinity Gauntlet Bottle Opener
Imagine the tremendous power this Infinity Gauntlet will give you to open your beers? This Infinity Gauntlet Bottle Opener is made of high quality durable stainless steel with coated copper. This bottle opener is worthy of Thanos himself and makes a perfect collectible gift for Marvel comics fans.
#11 Infinity  Gauntlet Throw Blanket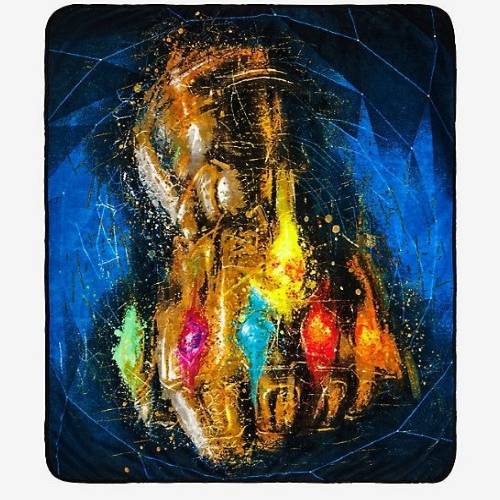 Make the cold disappear with a snap and this cozy plush blanket from Marvel's The Avengers: Infinity War. Featuring a splatter paint style Infinity Gauntlet and background. 
#12 Infinity Stone Earrings
Now you can wield all of the Infinity Stones and their power with this awesome 6-Pack of stud earrings.The 6 pairs include red "Reality," blue "Space," green "Time," purple "Power," clear "Mind," and yellow "Soul." These will give you look the power!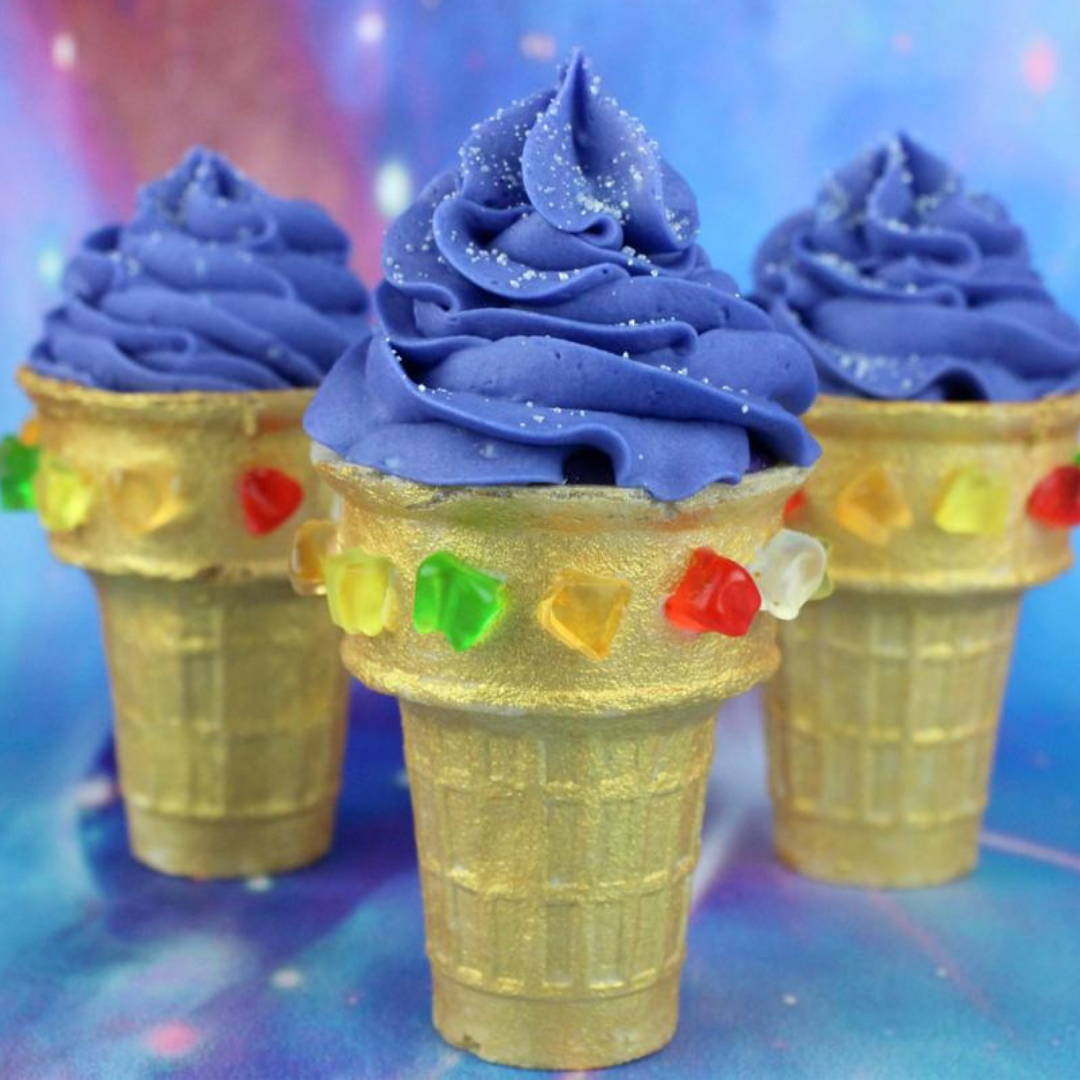 If Thanos wasn't busy destroying half the universe I'm sure he would be at "The Garden" munching on some of these Infinity Cones.  These Infinity Cones are made edible gold luster dust and mini gummy bears. These tasty cones are not for sale but you can view the recipe for free on marvel.com and get to baking!
#14 Infinity Gauntlet Cookie Jar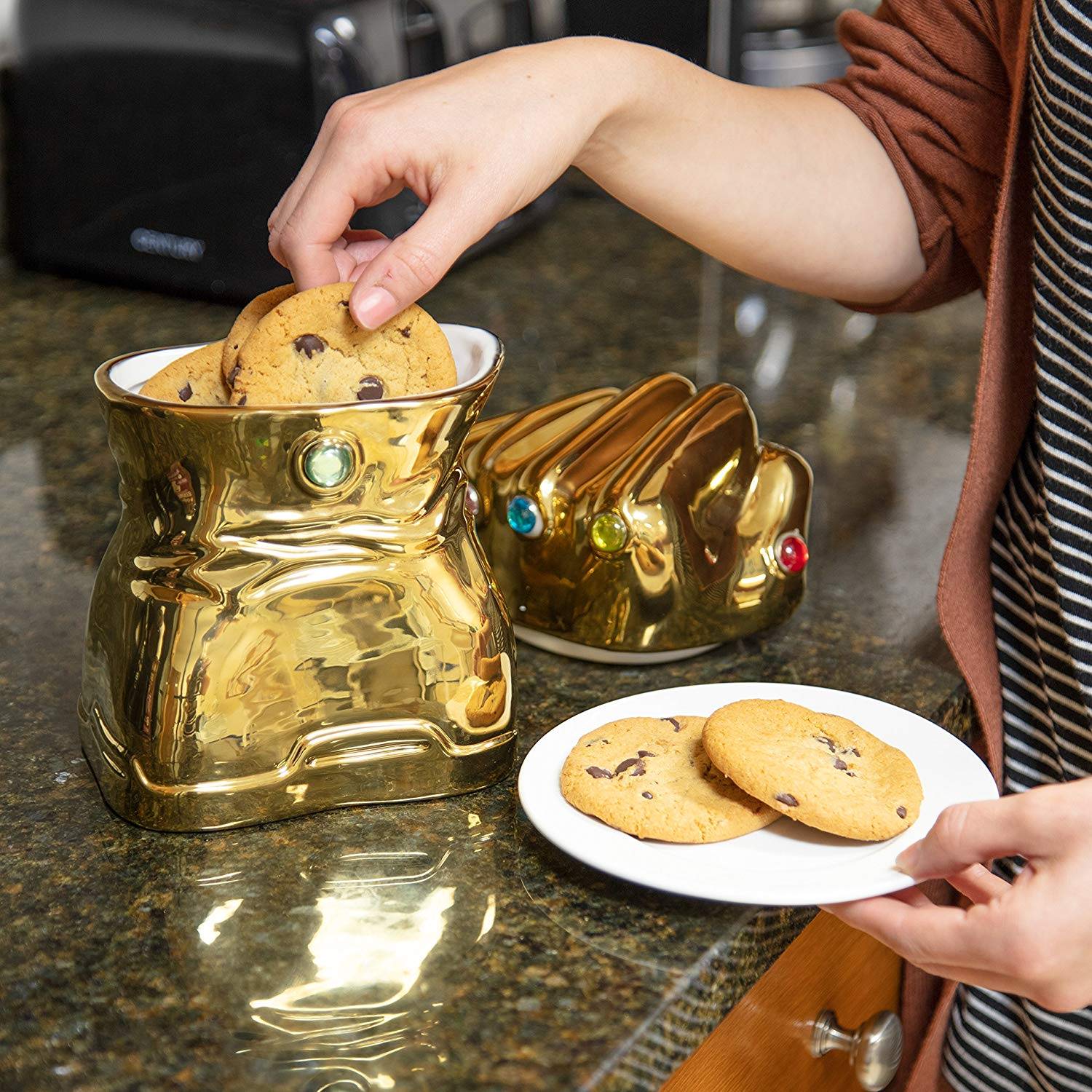 Use the power of the Infinity Gems not to dominate the universe but to protect your favorite cookies with this Infinity Gauntlet Cookie Jar. Worthy of Thanos himself, the cookie jar is modeled after the coveted Infinity Gauntlet as seen in the movie.Measuring approximately 9"h x 5.75" x 5", this legendary gauntlet features a removable lid so you can control all the cookies in your kitchen.
#15 Infinity Stones Bath Bombs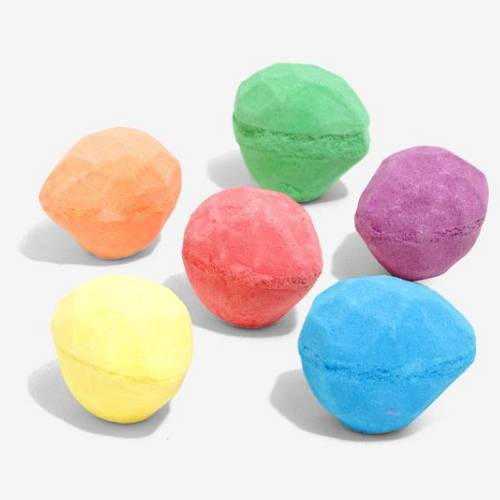 The power of the Infinity Stones have been harnessed to create this set of bath bombs. The multi-colored set includes six rosemary tea tree scented bath bombs designed to look like Infinity Stones. After a long day of destroying the universe the mad titan Thanos would love a long soak with these Infinity Stones bath bombs.
#16 Thanos' Favorite Slippers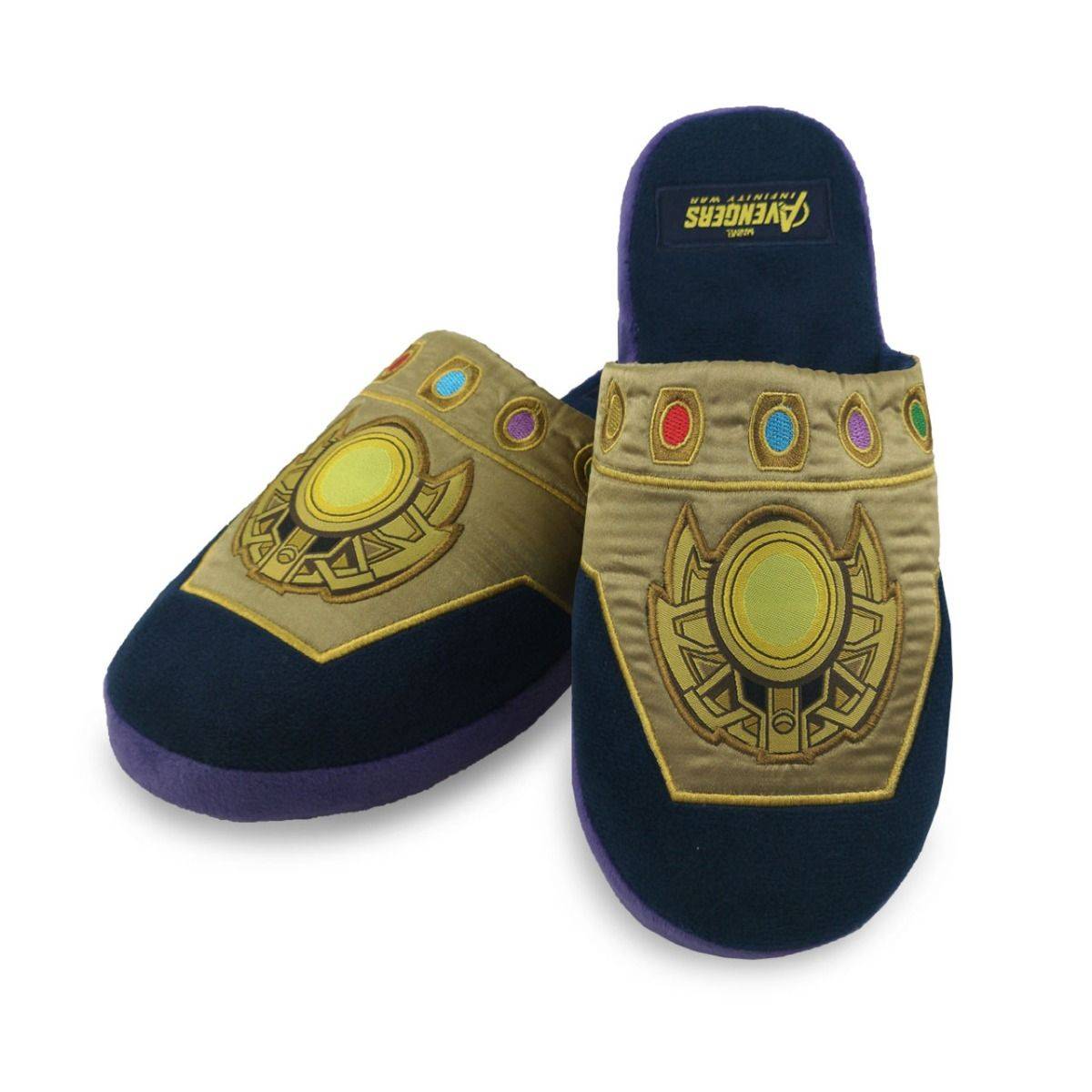 After Thanos takes a long soak with the infinity stone bath bombs he puts on his robe and slips into his favorite slippers. These Infinity Gauntlet Slippers feature an embroidered Thanos Gauntlet design along with anti-slip soles to keep you safe as well as snug. These super comfortable slippers will make you feel indestructible and yet luxurious at the same time!
#17 Infinity Gauntlet Hat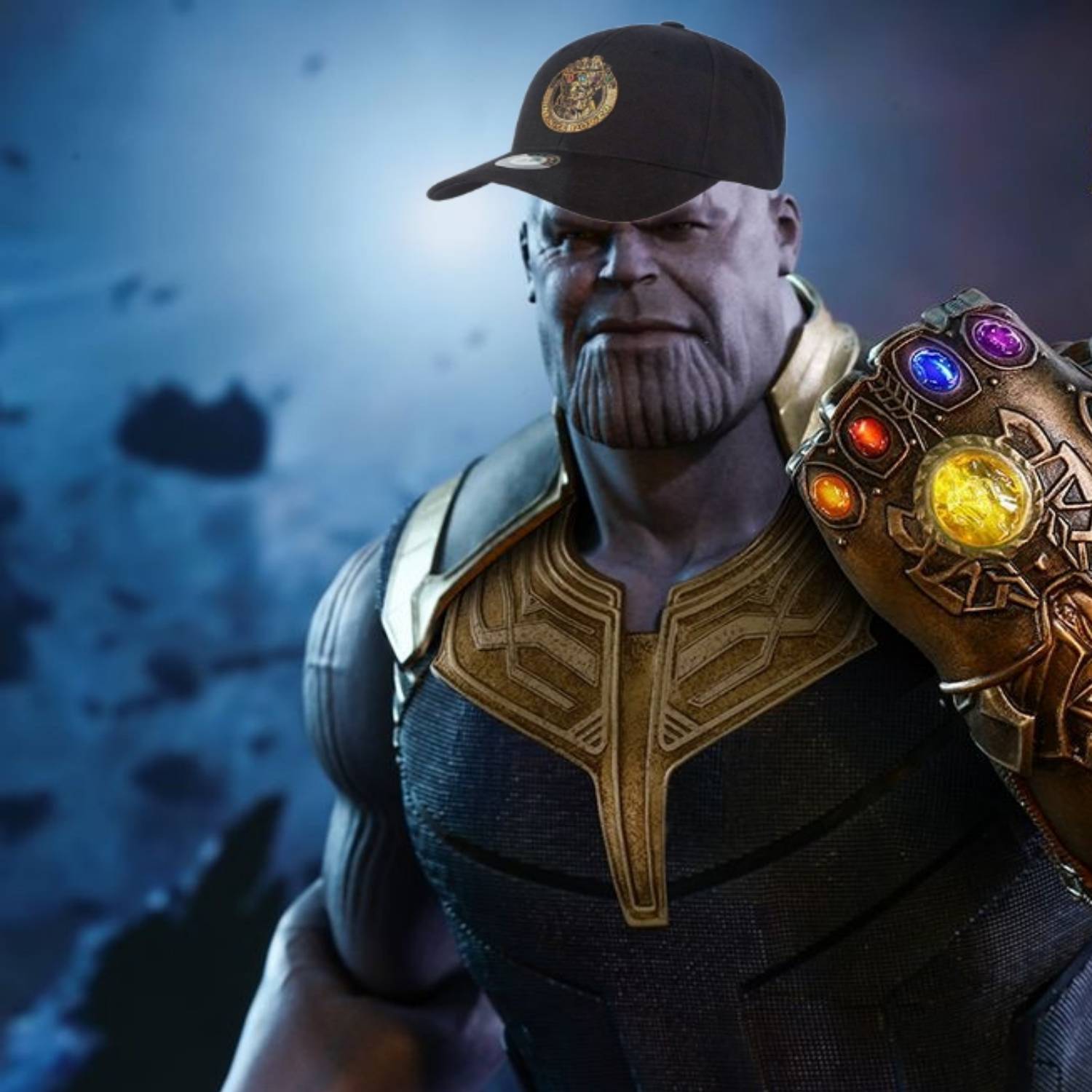 Whether you choose to use the power of this Infinity Gauntlet Hat for good or fo bad is your choice, but you will surely look good doing it. The Thanos Infinity Gauntlet is centered on this snapback with all 6 Infinity Stones. The adjustable strap closure will keep this light airy hat fitting great on your head. This one size fits all hat is a officially licensed marvel product.
#18 Salt Bae Thanos T Shirt
The Mad Titan knows how to make in impression, he just sprinkles some infinity stones on his favorite gauntlet and snap..well you know the rest. Show the power of your sense of humor to your friends with this Salt Bae Thanos T Shirt. This tee is extremely comfortable and durable and made from 100% combed ringspun cotton.