21 Products Only True Game Of Thrones Fans Will Love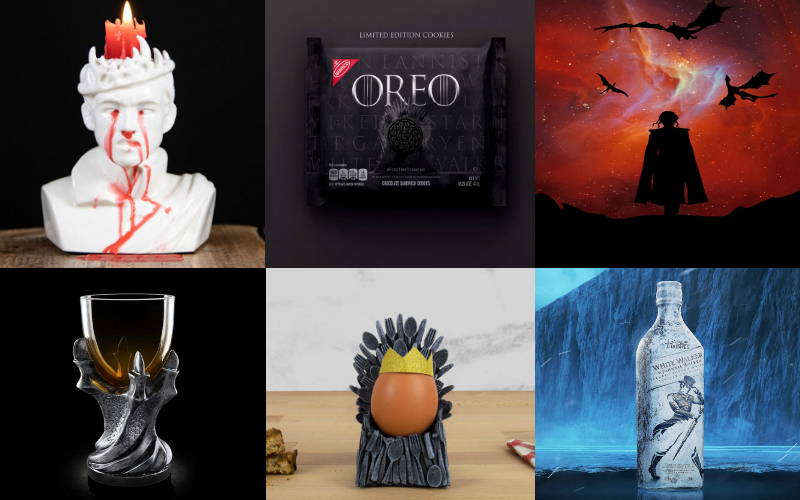 21 Products Only True Game Of Thrones Fans
 Will Love
Whether you love the brutal violence or enjoy the level of complexity, you can't deny that Game Of Thrones is one of the best shows ever created. With the final season coming to an end we have put together this list of products only true Game Of Thrones fans will love. Some are quirky, some luxurious and some are just plain awesome! If you are throwing a viewing party or are looking for that special gift for that Game Of Thrones geek in your life, we have something for everyone. 
If your favorite character is the Mother Of Dragons, then this poster is definitely for you. This beautiful Game Of Thrones metal poster features Drogon, Rhaegal, and Viserion circling above Daenerys Targaryen awaiting her instructions. Comes with an easy to use magnetic mounting system and you can choose from 3 sizes.
#21 Dinner Is Coming Cutting Board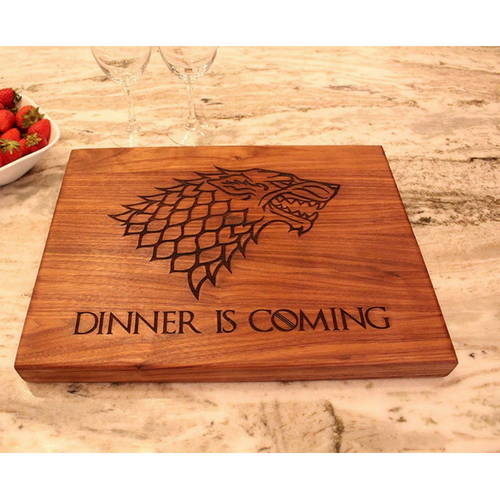 Prepare some good eats as you get ready for the next season of Game Of Thrones with this solid walnut wood cutting board.One side of the board is used to slice and dice your specialties in the kitchen, and the other side of the board is a reminder that you are the ultimate GOT fan.