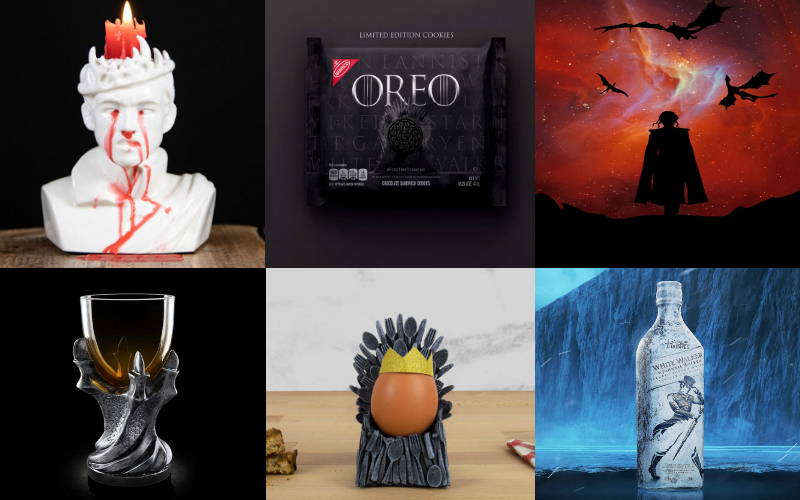 21 Products Only True Game Of Thrones Fans
Will Love
Whether you love the brutal violence or enjoy the level of complexity, you can't deny that Game Of Thrones is one of the best shows ever created. With the final season coming to an end we have put together this list of products only true Game Of Thrones fans will love. Some are quirky, some luxurious and some are just plain awesome! If you are throwing a viewing party or are looking for that special gift for that Game Of Thrones geek in your life, we have something for everyone.
This LED lamp features the Stark direwolf crest so you can bring a little Winterfell light into your home this Game Of Thrones season. This eye-catching piece will impress your friends and remind everyone that Winter Is Coming. This officially licensed lamp has 90 LED lights embedded in its circular frame, for an all-around glow!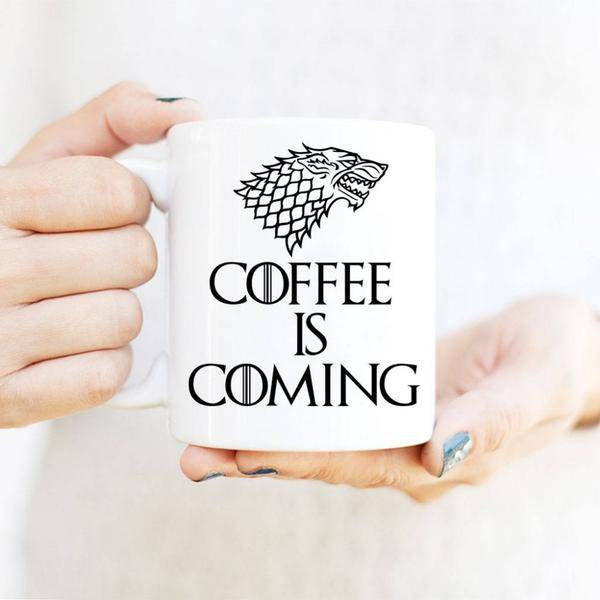 Don't know what to get for that person who drinks coffee and thinks they know things? How about this Game of Thrones parody mug which reads COFFEE IS COMING on the front. This coffee mug is the perfect conversation starter, and sure to amuse any Game of Thrones fan. Holds around 12 ounces of your favorite coffee or tea.
#4 The Iron Throne Toilet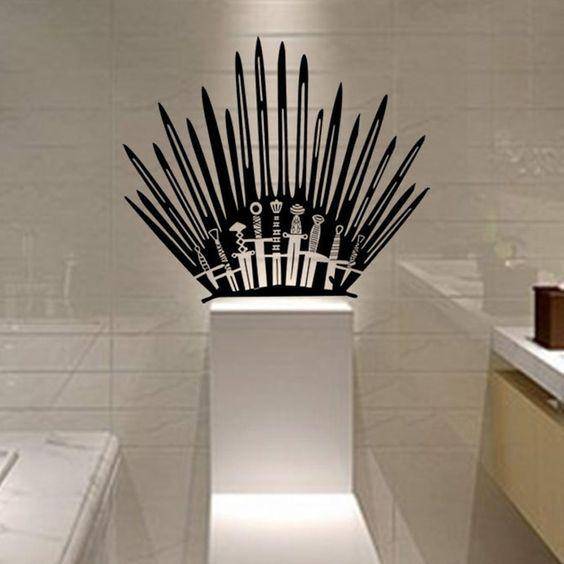 One throne to rule them all. This Game Of Thrones toilet seat decal is forged from the captured weapons of all your conquered enemies. Actually it is a self-adhesive vinyl decal that is designed to attach to the wall right behind your potty or behind your favorite chair. It's still looks pretty awesome if you ask me. But don't take my word for it, i'm just a caveman.
#5 Dinner Is Coming Apron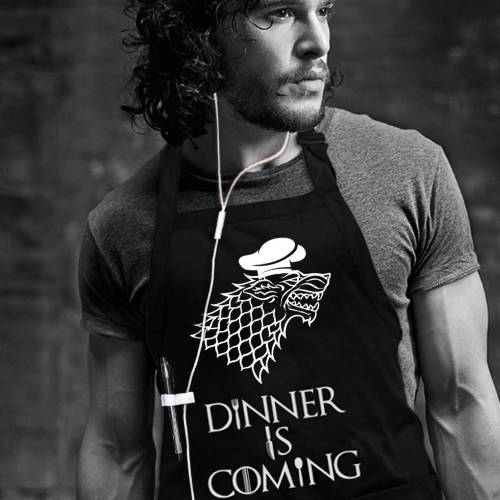 This apron is an excellent for daily use, or as a complementing accessory that no "Game Of Thrones" viewing party is complete without. This apron is one size fits all and made from a durable polyester anti-spot fabric. This apron includes a free oven mitt with the matching printed image.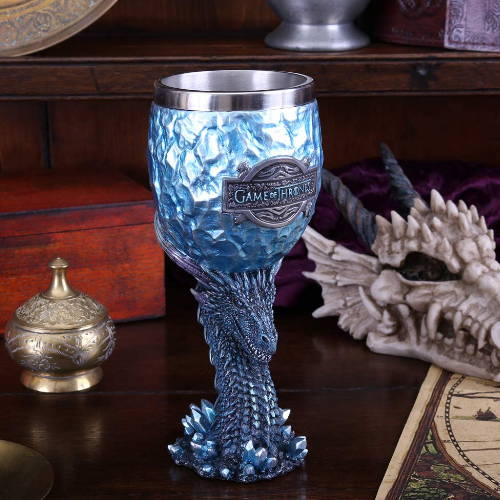 Drink to victory or defeat as you watch your favorite and not so favorite characters do battle in the final season of game of thrones. This luxurious wine goblet is what the Night King would use to drink his whiskey. This White Walker Goblet is perfect for any Game Of Thrones viewing parties. Holds 12 oz of your favorite drink.
Your egg will rule the iron throne until it meets its fate at breakfast. This highly detailed throne-shaped egg cup is perfect for Game of Thrones Fans. Intricately detailed, the Throne Egg Cup is presented in GOT-style packaging and will make a quirky and fun gift idea perfect for any fan of the iconic TV series.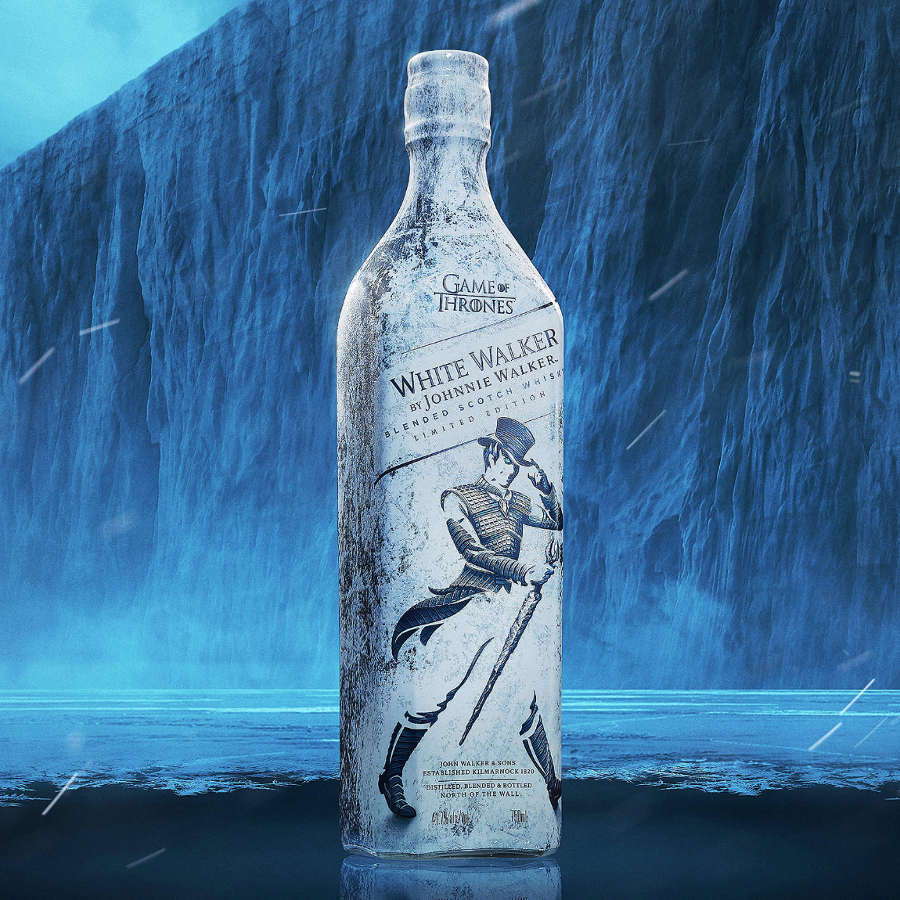 The White Walkers have emerged from the frozen North and they have brought with them their favorite whiskey. This new blend perfectly reminds Johnnie Walker and Game of Thrones fans alike that "Winter is Here." The limited edition bottle utilizes thermochromic ink to give fans a frosty surprise message when frozen. With flavor notes like caramelized sugar, vanilla, and fresh red berries, White Walker by Johnnie Walker makes for a delicious serve.
Light your castle in style as you prepare for the coming of winter with these officially licensed Game Of Thrones Dragon Egg Candles. Comes with 3 different candles to represent Daenerys Targaryen's 3 Dragons: Viserion, Drogon, Rhaegal. These make essential Game Of Thrones watch party decor!
Now you can keep the dark at bay even when Winter is Coming, with this HBO shop exclusive Night King candle from Game of Thrones. This extraordinarily detailed candle is unscented, and stands 3.75 inches tall. The candle is made of paraffin, and has a burn time of approximately 10 hours.
#15 Handmade Genuine Leather House Stark Wallet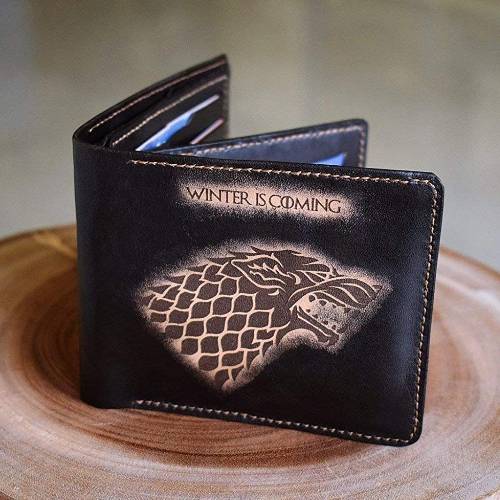 Show where your loyalties lie in the expansive Game of Thrones universe with this Leather Game of Thrones House Stark Wallet. Each wallet is uniquely designed and handcrafted and can even be customized with a name or initials and gifted to that special person in your life.
#16 Game Of Thrones Playing Cards
Liquid error: product form must be given a product
Celebrate the dramatic demise of a sneering little brat when you light this Bleeding Joffrey Candle to your Game Of Thrones collection. Comes with a handy nose-picker tool so you can celebrate his death over and over again!Comes with two red candles so you can see arguably one of the most satisfying moments in the entire series.
Liquid error: product form must be given a product
If your favorite character is the Mother Of Dragons, then this poster is definitely for you. This beautiful Game Of Thrones metal poster features Drogon, Rhaegal, and Viserion circling above Daenerys Targaryen awaiting her instructions. Comes with an easy to use magnetic mounting system and you can choose from 3 sizes.
#21 Dinner Is Coming Cutting Board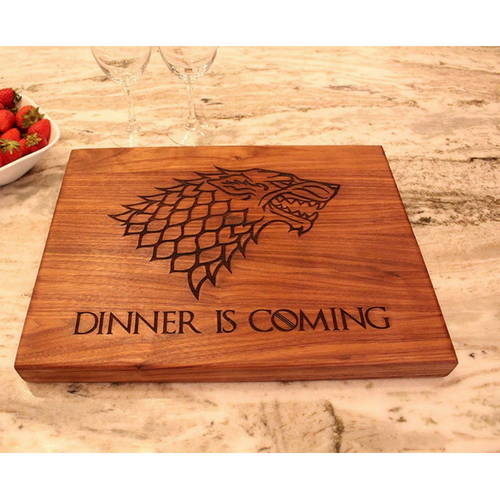 Prepare some good eats as you get ready for the next season of Game Of Thrones with this solid walnut wood cutting board.One side of the board is used to slice and dice your specialties in the kitchen, and the other side of the board is a reminder that you are the ultimate GOT fan.