A Bidet For Every Budget
If it's one thing 2020 has taught us is that one day you might not have enough toilet paper. But fear not, we have the perfect solution. These bidets provide a stream of water flow and also allows a nice quiet cleanse. They are easy to use and will not clash with your current decor. They will also save you money on toilet paper. I've hand picked my 3 favorite bidets for every budget. Thank me later fellas.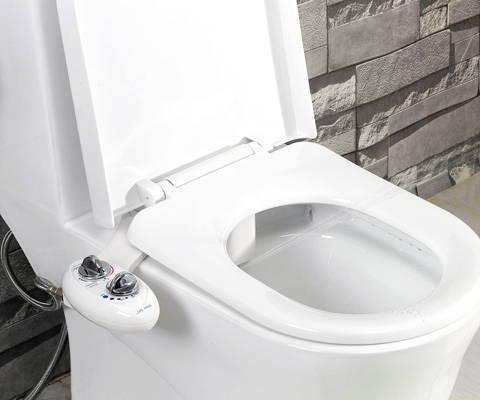 The Luxe Bidet Neo 185 is a cold water mechanical bidet featuring an additional feminine nozzle designed to aim lower and spray softer and equipped with dual control knobs for completely adjustable settings. During use, the nozzle drops below the guard gate and retracts when not in use. The Neo 185 features an innovative self-cleaning nozzle that rinses the nozzle with fresh water. The bidet comes with standard US fittings and everything needed for installation.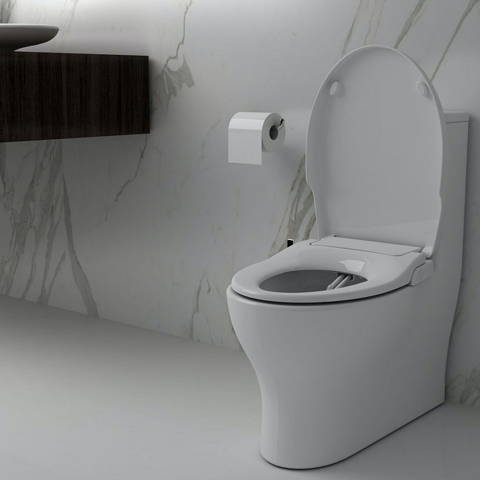 The Slim Zero from BioBidet allows you stay fresh and clean. Design, Performance, Quality, and Affordability all come together in one package, providing you with maximum results. The Slim Zero is more than just a non electric bidet seat. It's a reflection of Bio Bidet's desire be innovate in the products you bring home to share with your family. At first glance this may appear to be just a toilet seat, but the connection to your home's fresh way supply, and dual nozzle system, offers superior cleaning results
The most Expensive & Luxurious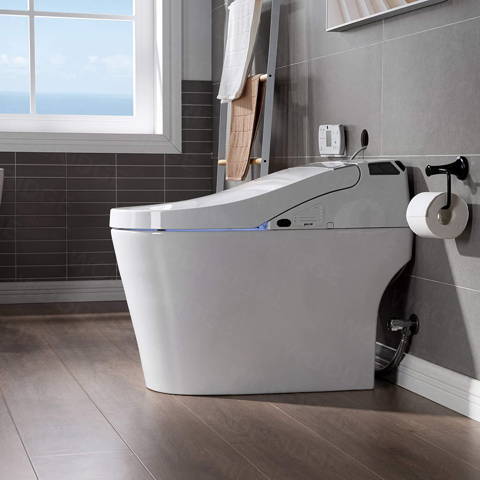 The Woodbridge Smart Toilet has great features that begin as soon you approach the toilet. The lid automatically opens hands-free to welcome you. The specially designed, contoured seat is heated to provide maximum comfort. For better hygiene this bidet features a posterior wash, feminine wash and pulsating wash. The adjustable warm air dryer eliminates the need to use toilet paper, ensuring you carry on clean, refreshed, and dry. It also features an automatic flush and a deodorizer that effectively cleans the air around the toilet using powerful air filters. Plus a whole lot more!
Check Out These Other 
Awesome Bathroom Products