Valentines Gift Ideas For Women
Please note: The Caveman's Guide is mostly reader supported. If you buy through links on our site, we may earn an affiliate commission.
Valentines Gift Ideas For Women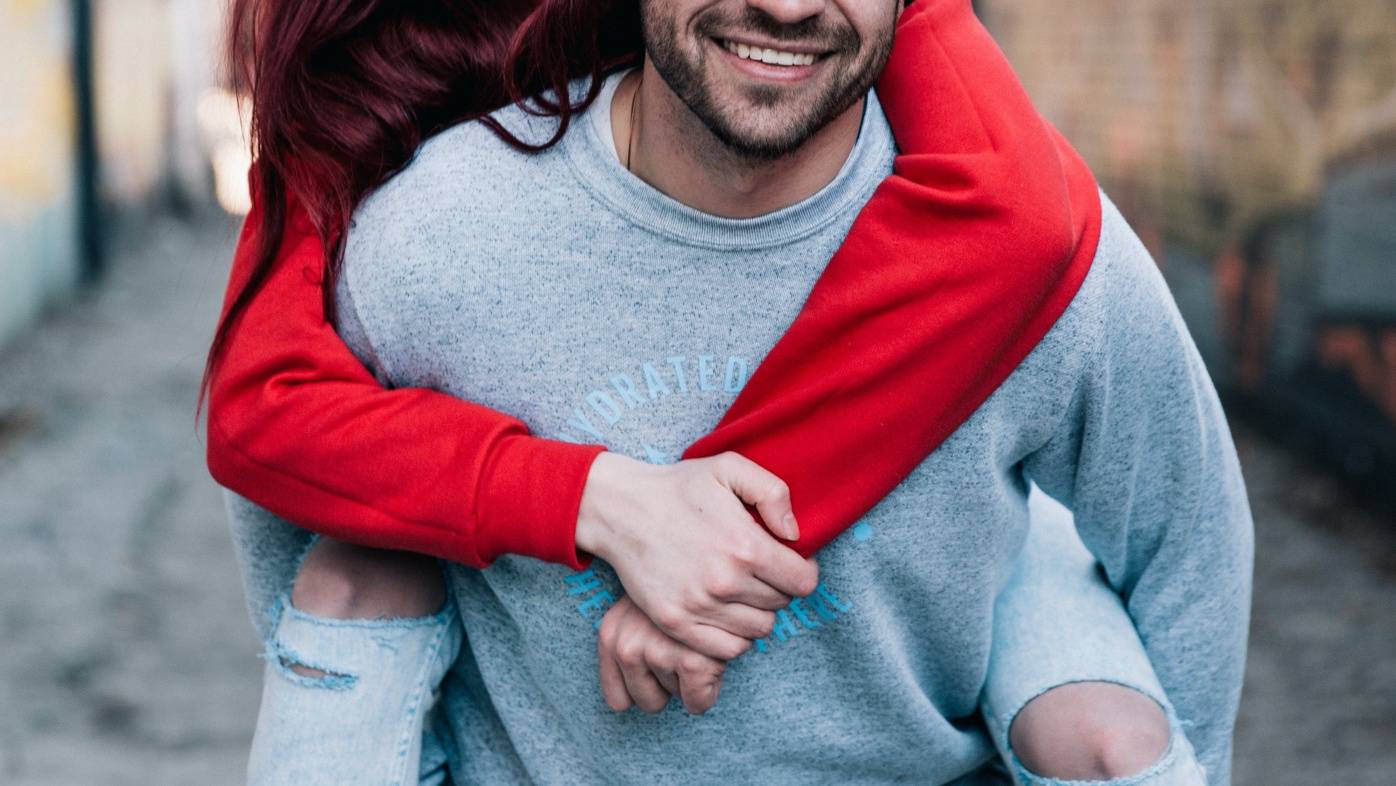 Alright Fellas, It's that 78th time of the year that the women are dropping hints and cues for Valentine's Day. If you are anything like me, I'm sure you were crowned King F Up with every lousy gift you researched to get her. Me and the bros would combine ideas and throw them in a hat and then we would randomly select the paper of the new chosen gift.
How was I supposed to know that my wife wouldn't appreciate the facial hair remover deluxe that I chose out of the infamous hat? Turns out Shawn suggested that as a top gift being that his wife has that five o'clock shadow problem! That gift definitely set my mind racing as I was kicked out and sent to the couch.
Why not make a just make a Caveman List of the most sought out gifts for Valentine's Day? Besides, the infamous hat has saved a few relationships in our circle. Unfortunately it has granted me a vacation out the bedroom and on the infamous couch.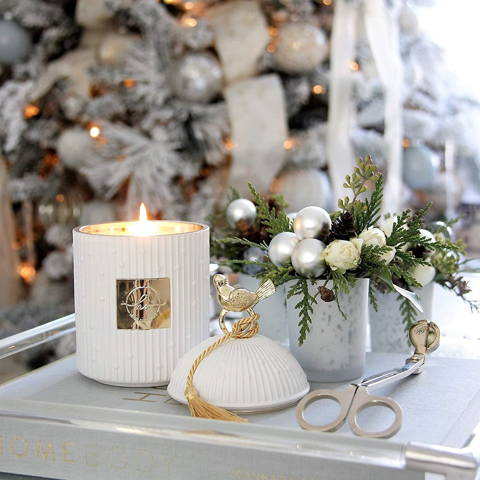 Surprise a loved one with a gift they'll love and treasure for years to come, a luxury gift set with a designer holder and beautifully scented candles. From the first glance of the luxurious gift box, the gift receiver will go on an unforgettable journey. Rest assured that the unboxing experience will be first-class, with the beautiful set sparking joy as it fills the senses with its beauty and fragrance.
#2. Luxurious Gold & Rhinestone Wine Glasses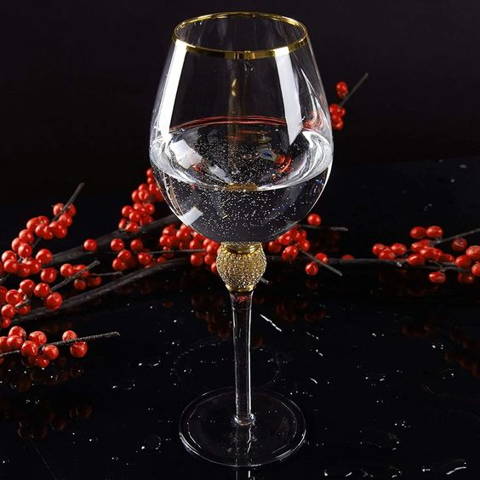 Make any occasion even more special with Cheer Collection's Luxurious Gold & Rhinestone Wine Glasses! This set of 2 lead free glasses features unique stylish finishes: sparkling rhinestones design above the stem, and a lustrous 14 karat gold trim around the rim of the glass. This stemware set will surely surprise and delight even the most sophisticated wine enthusiast.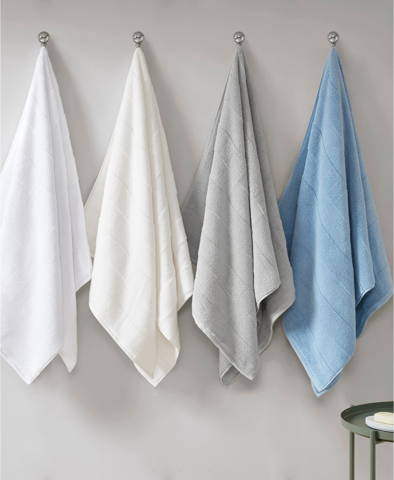 A house can never have too many towels or thread counts! Fellas thank me later for this quick lesson on towels. Go for the highest thread count which actually means maximum absorption which in English means, she'll love it! 600-900 GSM is ideal. This Madison Park luxury towel set comes with 6 pieces and offers true luxury and comfort for your bathroom. This cotton towel set has a 600 GSM weight with zero twist cotton yarn for a naturally soft and durable feel that's stronger than conventional twisted yarn.
#4. Pink Rose Chocolate Cake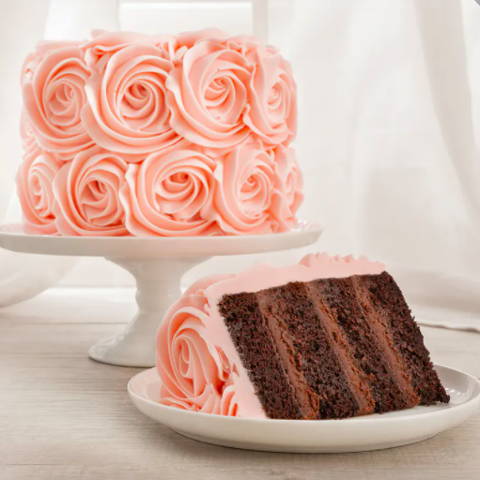 Give your love something better than a bouquet of roses this Valentine's Day. This rose-covered chocolate cake is as beautiful as it is delicious. This decadent cake features four luscious layers of rich chocolate cake and chocolate cream cheese frosting. Then it's covered in pink vanilla buttercream roses for a perfectly pretty finishing touch.
#5. Shiatsu Foot Massager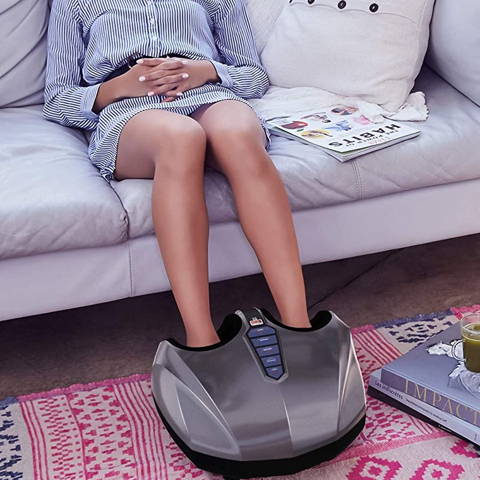 This is not the typical bada boom tap tap foot massager. This massager actually feels like you are being massaged by a professional. When I need some of my own me-time I use this and it works wonders for my Flintstone feet. You can conveniently travel with this as well. Since everyone has their own likes, dislikes, and preferences, this foot massager comes with an abundance of options to deliver a custom tailored massage. It relieves tension, knots, aches, and foot pain. This elegant machine is one of the top rated and best selling foot massagers on Amazon.
#6. Diamond Halo Earrings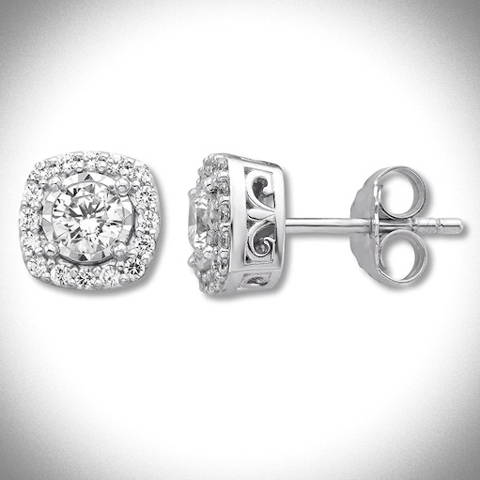 These halo earrings are an elegant addition to any ensemble. A single round diamond is framed by a host of smaller diamonds to create a stunning effect. Fashioned in beautiful 14K white gold, the earrings have a total diamond weight of 1 carat and secure with friction backs.
#7. Affirmation Cards for Women
This set of 62 affirmation cards features beautiful original artwork by Casey Wiegand and hand lettered quotes to motivate, encourage, and inspire. Casey Wiegand has combined her love of art with her inspiring words to create this gorgeous set of cards. Each card is meant to be uplifting and a reminder of the beauty within ourselves that every person carries. This affirmation deck would make the perfect gift for a loved one or a thoughtful way to practice self-care.
#8. Ultra Soft Sheepskin Rug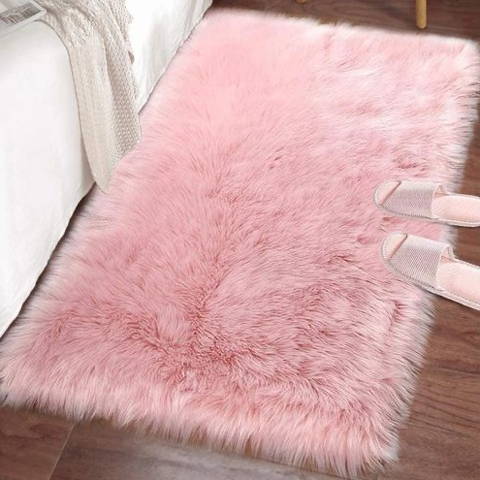 Provide the perfect home decoration and high quality of life with this sheepskin rug. It is super soft and offers curvaceous visual intrigue that creates an incredibly plush feeling underfoot. Add just the right amount of flair to your living space to create a decadently cozy atmosphere for all to enjoy.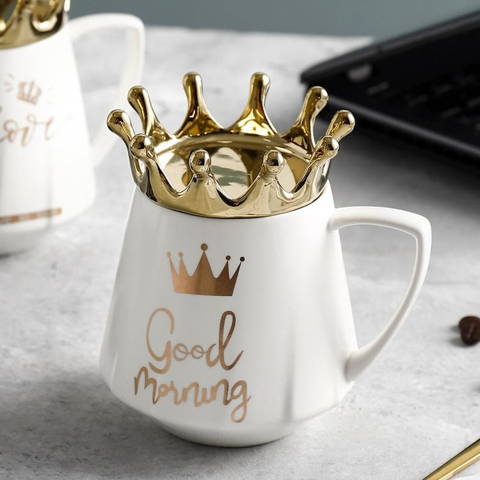 Have the misses start the day off like feeling like royalty when she drinks her coffee or tea out of this Crown Coffee Mug. It comes in 4 styles each featuring a crown lid and matching spoon.
Available @ It's Okay To Be Bougie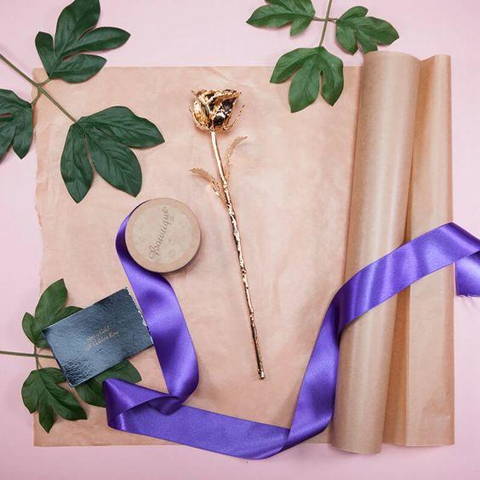 Make their day rosey with this simply stunning 24 Carat Gold Rose! This real rose has been handpicked, gently dipped in 24 carat gold and crafted exquisitely by remarkably skilled designers. Presented in a luxury black gift box, this shimmering rose is the ultimate token of long-lasting love and is sure to take pride of place in their homes, and their hearts, for years to come.
#11. His and Hers Wine Glasses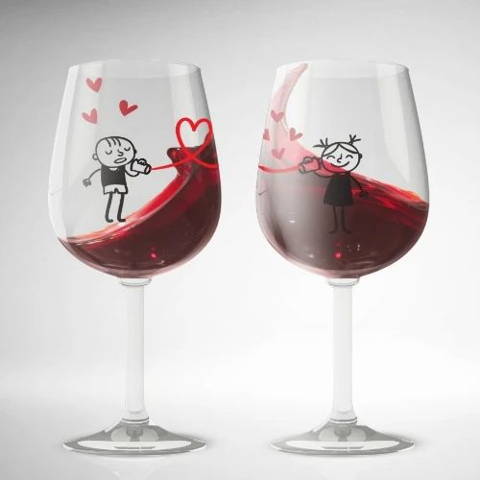 These will be surely raise a smile and a toast from your special lady. Whether the gift you're looking for is humorous or romantic, a wine glass can cover a wide range of purposes. These wine glasses are Individually gift boxed in romantic, attractive gift box that she will love!
Check Out These Other Gifts For Women